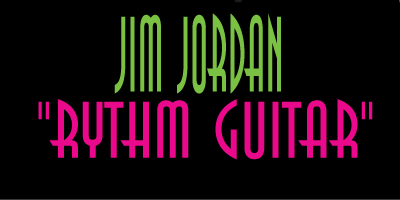 Jim grew up in a family of entertainers. His Mother, Beverly Tyler, was an accomplished Concert pianist at age 14 as well one of the finest actress' of her time, starring in movies with such Hollywood greats as Boris Karloff, Lucille Ball and Mickey Rooney to name a few.
His Grandparents James and Molly Jordan were famous Vaudevillians' who were best known as "Fibber McGee & Molly" of radio fame.
His Dad was a Producer who produced a variety of shows including the show that "started the invasion", the debut of the Beatles on the Ed Sullivan Show
When Jim was six his Mother attempted to teach him piano but he really had no interest. When he was 15, Jim began to play guitar and then got serious about music. Jim not only honed his skills playing guitar for such bands as 'Plan " and "Cobra Jet". Jim also ran sound boards and developed an expertise in handling the Business side of the music industry as well.
Jim handles that aspect for Hollywood Trashed as well. As a founding member of the band his talents and dedication are invaluable to the sound and success of Hollywood Trashed.
Jims' Gear:
ESP Guitars
Gibson 'Les Paul" Guitars
Marshall JCM 900 Head
Marshall Vintage Cabs
Boss Effects
ALL CONTENT © 2008 HOLLYWOOD TRASHED